Long-Term Care Planning
Arranging care for yourself or a member of your family can be a complicated process as well as being very emotional. There's a lot to consider, and the process can feel overwhelming if you don't have the right assistance to find the best possible care for you or your loved one.
Finding the right care is something that few people have experience of. The type of care, the location of the care home, which state benefits can be claimed and how it will all be funded are all very important are all very important points to consider.
How Long Will Care Be For?
It's impossible to know how long care will be needed, meaning there's know way of knowing how long it will have to be paid for. Running out of money for care means relying on your local authority for care funding, but there's no assurance that they will maintain the same level of payments unless you make up the difference.
Another consequence of using up money on care is there's no legacy to leave for family and loved ones. However, with careful financial planning for long-term care you can ensure care is fully funded for as long as it is needed, as well as safeguarding your capital.
Covering the Cost of Care
Own Income/Family Contribution
Your income from pensions, savings and investments may be enough to pay for your care in full or as a 'top-up'. Another option is family covering some or all of the cost of care.
Savings
Savings can be used to cover the cost of long-term care, including ISAs, cash in deposit accounts and National Savings. This is very low risk, however, at current interest rates you'll need to make sure your capital isn't quickly eroded.
Investments
A variety of investments can be used to pay for long-term care, from shares to investment bonds. It should be kept in mind that the most profitable investments are generally the highest risk, so finding the right balance of investments is important.
Care Fees Plans
These are insurance plans that convert your capital into income to assist in paying care fees. You'll pay a one-off lump sum, and in return you'll receive a guaranteed income for life that is completely tax-free and paid directly to the care provider.
Utilising Your Property
The proceeds from the sale or letting of your house can be used to assist in paying for long-term care, options include; equity release, rental, or a deferred payment agreement (DPA).
Equity Release – So long as there is still someone residing in the property there can be funds released while retaining the home. It should be noted the debt has to be cleared upon the owners death.
Letting – Renting out a property can deliver a regular flow of income. It is important to be sure that the net income from letting a property is enough to cover bills, allowing for management costs and periods of vacancy.
DPA – Deferred Payment Agreements allow you to access a loan from your local authority secured against your property. Interest can be accrued, and the debt must be repaid in entirely within 90 days of death.
Choosing the Right Care
Home Care
This is the option that most people consider first, and local authorities often provide support for this as long as possible. Home care doesn't have to mean personal car, it can be as simple as hot meal, a laundry service, or assistance with cleaning and household chores.
Independent Living
When staying at home is no longer possible, but moving to a care home is not preferred, then independent living schemes may be the ideal compromise. You may have heard of them described as retirement villages, with the choice of facilities varying widely, as well as the type and level of care.
Residential Care
If there is more day-to-day personal care required then residential homes have care assistants readily on hand, perhaps making them the best option. It should be noted, in residential care there is no health or nursing care.
Nursing Care
If there is medical care required then having a registered nurse on hand and a higher staff/resident ratio is important, making a nursing home a more suitable option. Some care homes offer both residential and nursing beds, and are most suitable for anyone whose needs may change in the future.
EMI Specialist Care
Finding specialist care for the 'Elderly Mentally Infirm' is extremely important, as the home has to provide a very specific type of care. These homes will have a higher staff/resident ratio and a secure environment that is required for when dementia progresses.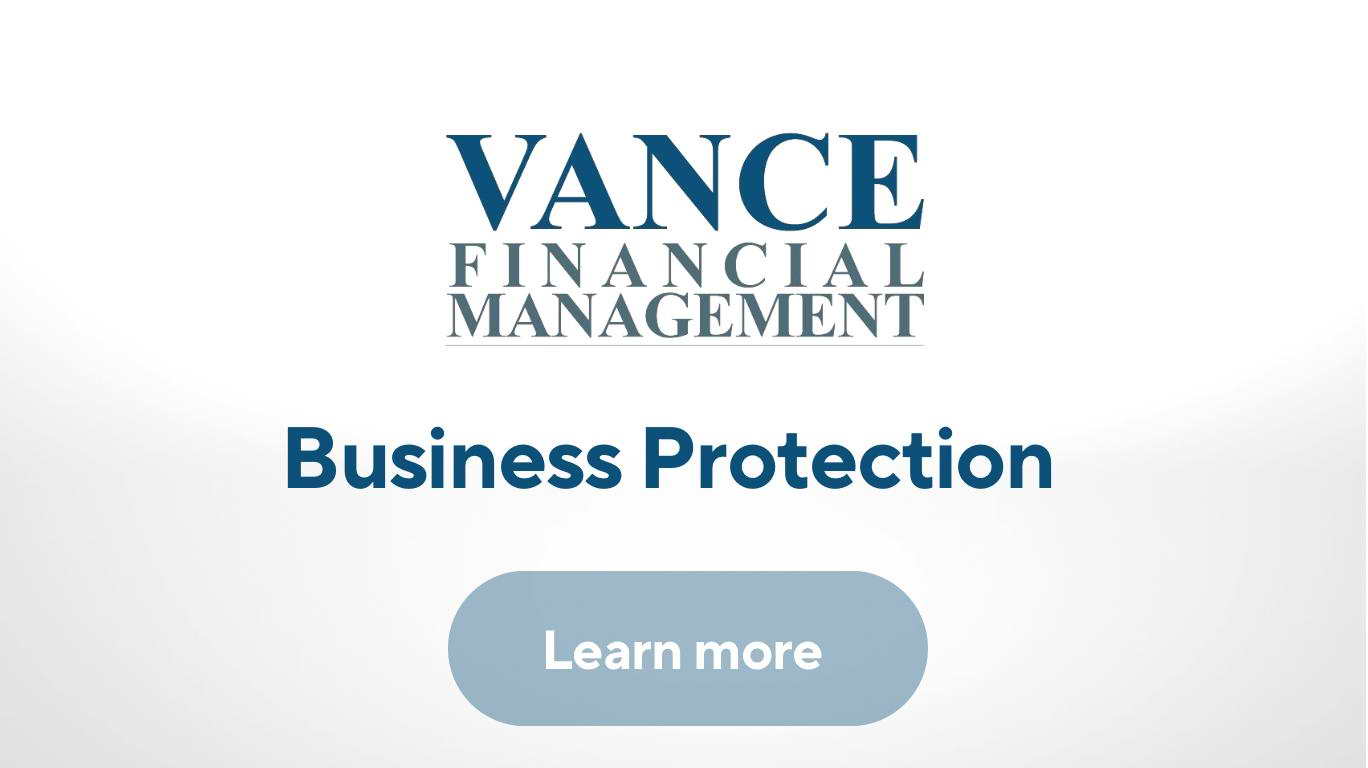 Business Protection – Case Study Background: Mr H owns a
Kind Words from our Clients
David has been financial adviser to my wife and myself for a number of years now.
I have always been impressed by his market knowledge , and desire to find solutions for retirement/investments that are best suited to our personal situation.
In addition,David helped to progress a critical illness claim after a fall at home 5 years ago ,resulting in premature retirement, when the company concerned was less than helpful initially.
His visits are always at a mutually suitable time and date , and David is a friendly and welcome visitor.
His investment suggestions and portfolio changes changes have proven to be good choices to date, and we look forward to David's advice for years to come..
Dr A M
Doctor
David and his team have been helping me manage my finances for many years now through my working years and now in retirement. I've been confident that he has my interests at the forefront of everything he recommends and am happy to recommend him to anyone who needs sound advice.
Dr M G
Doctor
David Vance has been our Financial Adviser since 2013. Over the years he has given us sound advice on our Investments. He has always taken into consideration our views on Risk Factors with positive results.
We feel that we can contact David and his office staff at anytime.
W. & M. R
At our first meeting with David, more than five years ago, he quickly grasped the key issues in our financial situation and provided advice and guidance which has proved to be a very positive foundation for managing transition to retirement.
When circumstances required prioritisation of attention and energy to other areas of our lives, it was reassuring to know he was continuing to monitor and review. He quickly responded to any questions we had and promptly dealt with matters which required attention.
The prospect of challenges ahead is less daunting, knowing that we have his continued support and interest in ensuring positive outcomes in our financial planning.
Dr B. B.
Retired Psychologist
David always gives me exceptional advice, always taking care to make sure he understands my personal requirements. He visits my home at a time convenient to me and on his last visit, he potentially saved me thousands of pounds by working out that I could pay off my mortgage and invest the money saved in a more appropriate pension fund. Win, win! I am a single parent and don't earn a huge salary. Financial advisers are for everyone though and I am delighted with the advice I have received. See you next year David.
Miss A. M.
HR Manager
Having used Vance Financial Management for several years now I would have no reservations in recommending David and his team to give sound advice on any future investments that any of my family or friends would like to make.
Mrs A.G.
Retired
I have known David Vance for approximately 14 years. Over that period, he has handled my Pensions and Investments. His knowledge and financial advice have stood me in good stead.
I would recommend him to anyone requiring impartial financial advice.
Mr W. O.
Business Owner
We have been clients of David Vance for over 5 yrs now and of all the financial advisers we have been connected with we have found him to be very knowledgeable about the current market and investments that are available. At no time does he put us under any pressure to make a decision but his experience has been invaluable to us and what we want to achieve not only for ourselves but our family. We would highly recommend David and his Company as a Financial Adviser.
Mr J. S.
Retired
I was introduced to David Vance, the Director of Vance Financial Management – just prior to the retiral of Jim Kane – in 2013.
I have always found David to be very professional, knowledgeable and customer focused.
My association with David has become a working relationship where I am happy to share all my private and personal information, in return for the best financial advice available. His advice to date has proved to be sound and I am very pleased with the monies that my investments have accrued over this period.
Dealing with David also makes me relaxed, knowing that he understands my lifestyle, he provides me with individual attention by considering the fine details of my financial position, he considers my future requirements and he always emphasises the possible attached risks.
Honesty and integrity are important factors to me and Vance Financial Management are a company that I highly recommend.
Mr A. W.
Retired
David is helping me reach my financial goals. His knowledge of pensions and other financial products is immense. The value of my pension now is way beyond my expectations – thanks to David's advice.
Mr M. S.
Retired
Send Us A Message or Contact Us
© 2022 Vance Financial Management. All Rights Reserved.
VANCE Financial Management is a trading name of David Vance Consulting Ltd, a company registered in Scotland (SC346801).
David Vance Consulting Ltd is authorised and regulated by the Financial Conduct Authority (FCA FRN 806587).
The FCA does not regulate tax advice, trusts and wills.
Registered Office: Suite 324-325, Baltic Chambers, 50 Wellington Street, Glasgow, G2 6HJ.
Tel: 0141 202 0753 – Email: info@vancefm.co.uk – Web: www.vancefm.co.uk
The guidance and/or advice contained in this website is subject to UK regulatory regime and is therefore restricted to consumers based in the UK